Arrupe Ignite is a program that is committed to provide the faculty and non-teaching personnel of the Ateneo de Davao University with formative experiences that will help deepen their commitment as formators for and sages of AdDU Sui Generis Leaders and accompany them in their journey to become themselves proactive agents of societal change and leaders for the common good. 
AFIRE for the Common Good: Formators Who Passionately Seek God's Will of a Just Society.
1. Faculty Inductee Exposure Program (IndEx)
The Faculty Inductee Exposure Program, commonly known as IndEx is an immersion opportunity that is required for new employees of the Ateneo de Davao University. In this engagement, the participants encounter those in the peripheries as they are, and not as problems to be solved. This transformative experience hopes for the participants to be open to the social realities of different people. 
After their experience, the participants are asked to contribute back to the community where they immersed in. 
This program lasts from 3 days to two weeks of community immersion. 
1. Coffee Circle Conversations
Coffee Circle Conversations are simple and intimate conversations used as an ongoing formation especially for those who have undergone InDex. This provides and opportunity for the Inductees to share their reflections, hear the reflections of others, and deepen them so that they may be able to become more effective sui generisi Formators.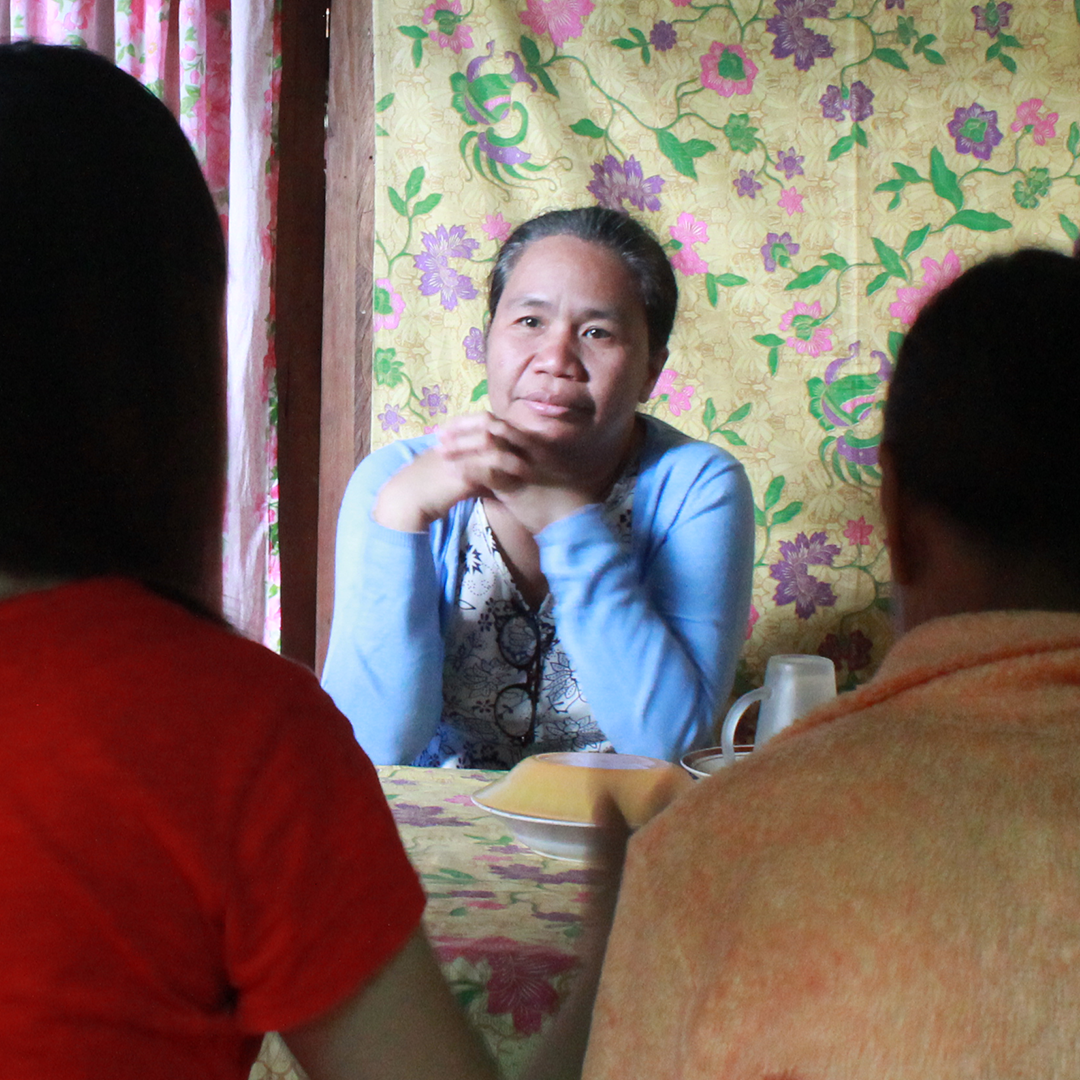 Shela Mae Jaso
Program Coordinator
smcjaso@addu.edu.ph
HOME
Go back to the main page by clicking here.
Other Programs
First Year Development Program
NSTP-CWTS
Service-Learning Program
Volunteers & Leaders Organizing and Formation Program
Community Engagement Program
Cardoner Volunteers 
Communications and Advocacy
Pedro Arrupe
Get to know more about Pedro Arrupe by clicking here!